Safeseal uPVC Double Glazed Windows
Here at Safeseal we offer a wide range of different upvc double glazed window styles to suit the needs and desires of all customers. Below is a list of some of the most popular styles of windows that we offer. All of these windows keep your house secure and warm, definitely saving you money on your energy bills. Our qualified fitting teams are trained to the highest level of professionalism. We are so confident in our products that we offer a 10 year warranty.
A casement window is attached to its frame via a set of hinges, which run along one side of the window. They were among the first windows to be common in the UK, being popular before the spread of sash-based windows. Depending on their design, casement windows can be opened with a lever or a handle – which is normally positioned on the side or bottom of the window. Casement windows invariably open outwards, so they're unsuitable for spaces where there's an object obstructing the path of the window.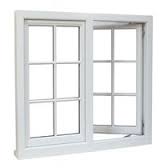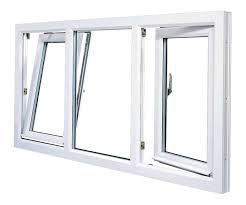 Tilt and turn windows have a great contemporary look which let in large amounts of light. They open fully, with a tilt and turn function and are very easy to use. They offer high security to any room in your home. A simple quarter turn of the handle allows you to tilt the windows inwards using the hinges on the bottom of the windows. Then another quarter turn upwards allows you to fully open the window inwards using the side hinges. These windows are useful in the upper floors of a property. This is because building regulations in Scotland state that rooms not on ground floor level must have windows that can operate as exits in case of fire. Building regulations require you to stand inside your home and clean the outside of your window.
The fully reversible window is mostly specified for use in medium-high rise applications and inaccessible locations. The window easily rotates 180° allowing for safe and easy cleaning of the outside panel without the window entering the room space itself. This avoids snagging of curtains or blinds. Its high security locking, child resistant safety catches and weather performance ensures its maximum safety and security.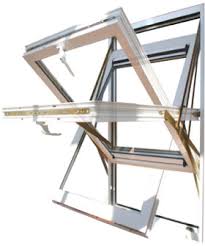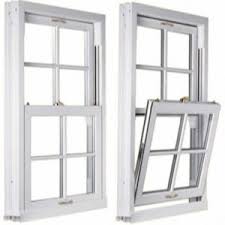 Vertical sliding sash and case style windows are a beautiful feature in some of the older style houses across Scotland. They are essential in preserving the more traditional looks of these properties. They can also be installed in new build homes if the owner is looking to achieve a more classical look to the house. Classic-style hardware and fittings and optional decorative horns replicate the traditional timber sash window to create a stunning finish. Further attention to detail in the form of a deep bottom rail and optional georgian bars add to a simply superior uPVC sash window.