Get New Window Installation Service to Make Your Home More Energy-Efficient in Edinburgh
Do you want to install double-glazed windows to enhance your home's sustainability? Look no further! We, Lothian and Borders Windows Ltd t/a Safeseal Home Improvements are Edinburgh's most trusted window installation company.
For over 20 years, we install UPVC double-glazed windows throughout Falkirk, Sterling, Scottish Borders, Mid Lothian & East Lothian. Here you can get a wide range of window styles best suit your requirements and budget. All our UPVC windows are used to keep your interiors safe and warm. It will help you save a lot on your monthly energy utility bills.
We have a team of fully trained and qualified window fitters on hand. Our motto is to offer guaranteed window installation service at affordable prices. From measurement to UPVC window installation- we guide you through every step. We pride ourselves on offering quality workmanship, attention to detail and amazing customer service. Here you can get 10 years of warranty on products and craftsmanship.
If you are for a modern yet sophisticated window profile for your home, opt for Casement Windows. It is a great window choice that can be attached to the frame with a set of hinges. Such windows can be opened with a lever or a handle, which is usually available on the side or bottom of the window. Its crank handle helps operate these windows in the safest way possible. Even its wide open and close mechanism allows a great level of ventilation and lets more natural light come in.
At Lothian and Borders Windows Ltd t/a Safeseal Home Improvements, we provide a wide range of eye-catching casement window styles to match your interiors.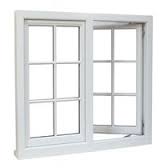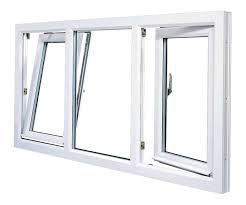 In recent days, the majority of windows used in homes and commercial spaces are tilt and turn. It is one of the preferred window combinations well-known for its functionality and contemporary look. This stylish window design is featured a dual-opening mechanism to offer better ventilation and an easy-to-clean facility. All our high-performance tilt-and-turn windows are easy to install for both residential and commercial spaces.
Here you can find a diverse range of tilt-and-turn windows available in various colours, materials and finishes.  Even they are specially designed to withstand forced entry and secure your property from sudden break-ins. It includes a standard double-gazing feature. If you would like to maximise heat retention, opt for our triple-glazed tilt-and-turn windows. So, let's choose one of our single or dual-toned windows available with multi-point locking techniques.
Here at Lothian and Borders Windows Ltd t/a Safeseal Home Improvements, we offer fully reversible window installation at affordable prices. It is a perfect window solution for high-rise buildings. Its 180-degree reversible opening mechanism allows easy and safe cleaning of the outside panel. 
Here you can find a wide range of reversible windows in different colours and woodgrain options. Depending on double or triple-glazing choices, our high-performance reversible windows offer great energy efficiency.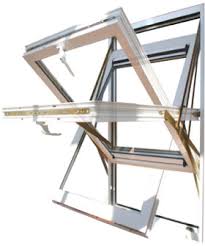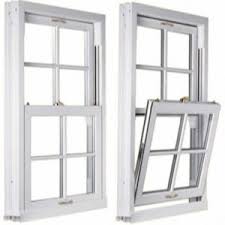 Sash and Case Windows is the most recognisable vertical slider window choice in the UK. Such window choice is widely used in traditional buildings. Its dual weather shield helps to retain warmth and exclude noise from your interiors. If you are considering sash and case window installation in Edinburgh, look no further! We, Lothian and Borders Windows Ltd t/a Safeseal Home Improvements are here to serve you the best. We can repair, replace, restore or replicate your sash and case window using high-quality materials. Our timber sash and case window installation service is available at fair prices, backed by a ten-year guarantee.